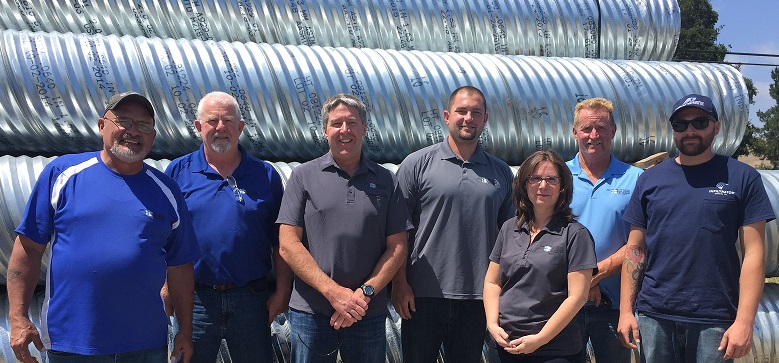 Founded in 1973 in Boulder Creek, California, the John Shelton company has grown to be one of the largest suppliers of water management products in California.  The company started with a line of corrugated steel pipe and a commitment to excellent customer service. John was able to grow the business at a rapid pace adding both product lines and employees but never letting up on excellent customer service.  An early tag line John used was "our service is your profit"  and that still rings true today.
In 2005 John decided to retire and handed over the reins to his son David Shelton.  David has continued to grow the business adding lines such as erosion control materials, storm water filtration, septic systems, retention and detention systems, water storage tanks, trench drains, geotextile fabrics, gabion baskets, and catch basins.  Through all this growth we still consider our  number one goal to be great customer service.
Whether it's a tricky delivery location, fast moving time frame, or a technical question that needs answers we will get the job done and done correctly.